Mississippi State's brutal stretch continues this week with a road trip against No. 2 Alabama and a home game against No. 11 TCU in the SEC/Big 12 Challenge Event.
First up is the short trek to Tuscaloosa, Alabama, to face the Crimson Tide that defeated Mississippi State in Starkville in the SEC opener earlier this month.
On Monday, Mississippi State head coach Chris Jans met with the media to discuss the rematch with Alabama, among other things:
Q: After losing to Florida you lost the game in the first ten minutes. With this team struggling up front, is it more important than normal to start quickly?
Jan: We had a few games where we actually started well. It sure helps. I don't care what team you coach, I've always believed it's more fun to play with a lead. It's a bit like the academic world. What we preach is to play with a head start academically and let's not try to play from behind.
Surely you can win games in different ways. But it's more convenient and a little bit easier to get off to a good start, establish yourself, get that confidence and maybe take that confidence away from the other team, especially at home.
But it's crucial for this team. When I watched the tape we were 16 down and even came back a few times. We couldn't overcome them and see what would happen if we took the lead. I don't feel any different after watching the tape. We played well enough, we certainly made mistakes, to win the game if we could match the execution and intensity of the first half in the second half.
Q: With this team failing to complete some games, what do you see there that needs fixing?
Jan: That's a great question. I was just talking to some of my colleagues up there about this. That's a really good question and I hate that answer, but it's true. If I knew the quick fix I would have done it already. I'm not sure why and it's my job to know.
We dive deep and look at everything that is presented to us from an analytical point of view. We try to get feedback from all our employees and their thoughts, as we always do on many different topics.
But I'm not used to that. I'm used to having a tough team and a team that sticks together. I'm not saying we're not, but those are the ingredients needed to win the track, have that confidence, stick together and just make some timely shots and get some timely stops.
I know why you asked the question because we had a lot of games where we couldn't do that in games that were limited to the last few minutes of the game.
Q: You played against Alabama before, but things seem to have gotten better since then. Your opinion on this aspect?
Jan: Well, it's remarkable how good they are considering how young they are. In the age of Portal and everyone staying old, they certainly have some experienced guys, but their better players are new to college basketball and it's very impressive how the staff have transitioned with them and are immediately productive.
I think it has something to do with these guys getting experience and growing fast because of their youth. They certainly did a good job early on, but observing them now they don't look like newcomers anymore. You look experienced. You play with so much confidence. On the tape we've seen, they seem to be a cohesive group when it comes to helping each other and doing whatever it takes for their team. They don't worry about who gets the headlines or the attention.
They play with what they are. They know who they are and they are very confident. They play fast and they're all about a bunch of possessions and they've got a bunch of guys shooting the ball with a pretty good clip. And some of the guys that weren't before, guys that you might not have had to guard at the 3-point line are now doing 3s, making them even harder to defend there.
And they play in different line-ups and not just in traditional line-ups. They play some small ball lineups with all five guys on the court who can shoot the 3. So it's obviously a tough matchup.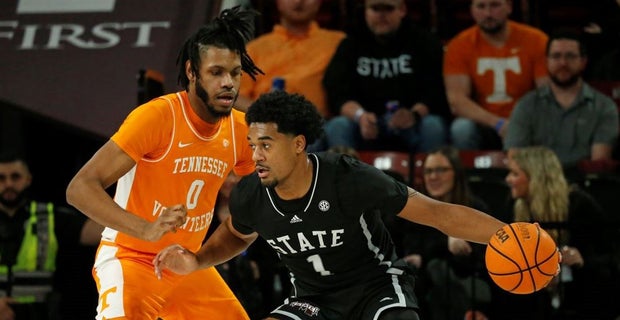 Q: Tolu Smith had a few double-doubles lately. Your opinion on his game?
Jan: Obviously I love Tolu and I'm glad he's with us, love coaching him. In my opinion, it's just not as efficient as it needs to be. He gets some double-doubles and he's a rebound monster. He's relentless on the backboards and he's one of the better rebound offensive players in our league, which has a lot of other players rebounding at a high level.
But guys, like every year, teams figure out how to play certain guys. I think that goes a bit with Tolu. There are so many films out there now and I know it was there last year too. He gets the ball and he gets every coverage you can imagine, every coverage you think a coach would apply to him for. They do that to him and it changes from game to game.
He will see one-on-one coverage of some games. In some games it will be the traps you see on an old school big. There are many different ways to do this. He's such a great kid and such a hard worker. Certainly the free throws mean that he is not efficient. When he gets to the line, it's a known fact that he fights from the free throw line in SEC play. It's on his mind a bit and I think it affects him on both ends of the spectrum. It's our job to make sure that's not the case.
Q: Shawn Jones was injured late in the Florida game. Is there any news about him?
Jan: Yeah, he just twisted his ankle. Again, I usually have a routine on Mondays where I come in here and then go to the workout room and get an update. But it's nothing like the last one and I don't see him being out for a long time. Will he be available on Wednesday? I am not sure yet.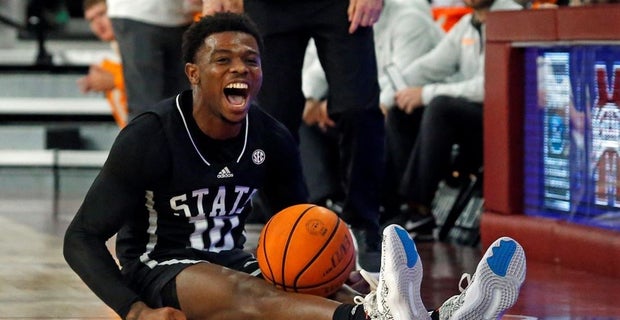 Q: This team has struggled to defend the 3-pointer in recent games. How important is that when Alabama is next?
Jan: We've been struggling in this category lately. We were really good in the fall. Certainly the level of competition makes a difference, a huge difference. But we just don't compete at a high level. Our amount of undisputed 3's is alarming. The boys are doing open hits for the most part across the country, and we're giving up on too many of them. It's not just the guy guarding the shooter, and that's the guy taking the blame, at least publicly.
But it happens before that on the way to possession and why that person opened up and was able to shoot a rhythm 3 open that we're trying to stay away from as much as possible. So we will be working on fixing this over the next few days because it has become an issue. We're clearly being beaten at the 3-point line in terms of just old-school data, just the number of points other teams are making compared to the number of points we're getting.
You can overcome this in a number of ways. But it seems to be a running theme with this year's team in league play that we're going to have 3,4,5 brands and the other teams have 10,11,12. That's a lot to overcome.
Q: on the other side of it, Dashawn Davis shooting 41% of 3 so far this year. Do you want him to look more for his shot or is it just a game to game situation?
Jan: Yes, he's shooting a decent percentage throughout the season, not on this clip in the SEC game. We're obviously fighting from the 3-point line in the SEC game and we're 24, 25%, which is hard to beat. And there are many teams in the league that don't shoot the ball from 3. We're not the only ones and they find ways to overcome it.
In terms of Rams (Davis), he's one of our better shooters. We encourage him to be aggressive and not reject Rhythm 3s. But it's not a joystick game, and you can't use a joystick to control the game and tell it when to shoot and when not to. But we have a lot of faith in him when he kicks the ball and I know the team does too.