John Fanta
College basketball broadcaster and reporter
It may be mid-January, but the current madness in college basketball has made it feel much later in the season.
Saturday brought the latest drama on the pitch as 11 teams in the AP Top 25 suffered defeat, breaking the record for top-ranked teams in a single day. The takeaways from these results? For starters, you really can't draw a complete conclusion about the national scene right now. Second, it reflects how something like North Carolina going to the national title game or Saint Peter's and Oral Roberts competing in the second weekend of the NCAA tournament can become a reality.
We say that March is all about the hottest teams peaking at the right time. There are more than enough candidates to fit in this column and it will be fun to see it all figured out. Another point regarding the 11 ranked teams who lost on Saturday, nine of those losses came away, which shouldn't come as a surprise. There are some surprises, however, and a few teams that appeared to have Final Four potential have been unmasked in recent weeks. We'll get to that in our takeaways after the updated top 15, which has another shake up for it.
As a reminder, these are weekly power rankings. Just because a team may have won a game doesn't mean we're stale and keeping it in the same place.
1. Alabama (15-2)
The Crimson Tide have won their five SEC games by a total of 114 points. After defeating a previously 12-4 LSU team 106-66 on Saturday, Nate Oats and Bama earn first place. Brandon Miller is college basketball's best freshman, and it's not close. For a team starting with three freshmen, it's hard to believe how balanced and controlled Alabama is in games. Ohio signing Mark Sears was an invaluable addition.
2. Kansas (16-1)
KJ Adams Jr. has really evolved in Bill Self's system and was the hero in Saturday's 62-60 win over Iowa State. Speaking of freshman, Gradey Dick was outstanding for the Jayhawks, scoring a team-high 21 points in the win over the Cyclones.
3. Houston (17-1)
The Cougars were 13 minutes behind USF last week and although they ended up winning the game it seems we haven't seen the best from Kelvin Sampson's team. Marcus Sasser went off for 31 in the win against the Bulls. With his lead and scoring, Houston can beat anyone.
4. Purdue (16-1)
Fletcher Loyer notched a career-high 27 points with six triples — the most by a Purdue freshman in a game in program history — as the Boilers commanded Nebraska at 6 p.m. Friday. It was Matt Painter's 400th win at Purdue, who heads to a showdown at Michigan State Monday at 2:30 p.m. ET on FOX.
5. UCLA (16-2)
The Bruins have 13 straight wins and Jaime Jaquez Jr. is playing like an All-American. He had 23 points and 13 rebounds in Saturday night's win against Colorado.
6. Texas (15-2)
The Longhorns are 4-1 in the challenging Big 12 after a 72-70 win over Texas Tech on Saturday. Credit goes to Rodney Terry, who did a great job guiding Texas through the Chris Beard drama and sacking has. An X-Factor for the Longhorns? Sir'Jabari rice. He had 18 points and four assists in Saturday's win against the Red Raiders.
7. gonzaga (16-3)
One cannot overstate the importance of Julian Strawther's influence on Mark Few's team, which has gone on to win 11 straight games after a dramatic one-point win at BYU on Thursday night. Meanwhile, Drew Timme averages 21.5 points, 7.8 rebounds and 3.3 assists per game.
8th. xavier (15-3)
The Musketeers have won 11 straight games and Souley Boum is very strong in the race for Big East Player of the Year. He leads the conference with 17.7 points per game, and in victories over Creighton and No. 25 Marquette last week, the senior averaged 48 points, 14 assists and 15 rebounds.
9. Tennessee (14-3)
We saw the potential pitfalls for the volunteers revealed on Saturday. When Tennessee struggles, it's because they lack firepower on the rim and the offense is stagnant. In the home loss to Kentucky, Tennessee shot 3:21 from downtown. They will walk like Zakai Zeigler and Santiago Vescovi.
10. State of Iowa (13-3)
But what! The Cyclones lost in Kansas on Saturday. Yes, I'm aware of that, but I'm not going to beat TJ Otzelberger's team because they lost a game by two at Allen Fieldhouse where either team would be an underdog. Senior guard Gabe Kalscheur has been phenomenal over the past week, averaging 48 points over two games.
11. Virginia (13-3)
Senior guard Armaan Franklin is averaging 16 points per game on the Cavaliers' three-game winning streak, and the Hoos are in the top 30 on KenPom offense and defense.
12. TCU (14-3)
The Horned Frogs answered a heartbreaking loss to Texas with a dominant performance in a 14-point win over Kansas State. Jamie Dixon's team had 26 points from 20 turnovers and Mike Miles, an All-American guard, had 13 points and 11 assists.
13. Clemson (15-3)
Brad Brownell's Tigers are 7-0 in the ACC game and haven't lost since December 10! Saturday's 72-64 comeback win over Duke showed the Tigers' defensive toughness while the big man led PJ Hall with 26 points and caught up to Brevin Galloway with a season-high 17. We'll give the ACC a well-deserved spot for the first-place team to win.
14 Rueger (13-5)
The Scarlet Knights have won seven of their last eight games. They are currently ranked 14th in KenPom and 10th in Torvik and hold the second best Adjusted Defense Efficiency rating in the nation. Sniper transfer Cam Spencer averaged 44 points in a 2-0 week for Steve Pikiell's team, capped off by a revenge win against Ohio State on Sunday. Ask any Big Ten coach and they'll tell you Rutgers is a really difficult game to play because of their defensive intensity and physicality.
15th State of Kansas (15-2)
The Big 12 is a beast, and frankly, the Wildcats had to lose at TCU on Saturday. I'm keeping them in the top 15 because I believe Kansas State will defeat Kansas Tuesday night in Manhattan. Will the Wildcats be the more physical team, riding the duo of Keyontae Johnson and Markquis Nowell? We will see.
Five more college basketball takeaways:
Kentucky was the story of the weekend. Just when it looked like the Wildcats were about to spiral out of control, they knocked off Tennessee, 63-56. The win, Britain's first quad-one win of the season, gave the Wildcats a jump of 23 places in the NET rankings. Did John Calipari reveal anything we didn't know about this team? Are you up for a big run? Let's step on the brakes.
For me, Saturday was all about Oscar Tshiebwe satisfying his team with 15 points and 13 rebounds and the Wildcats finding a rotation that could give the Volunteers seizures. Jacob Toppin, CJ Fredrick, Antonio Reeves, Cason Wallace and Tshiebwe combined to make it difficult for the Volunteers to score, and these five produced Kentucky's best basketball of the season. UK were without senior point guard Sahvir Wheeler (shoulder) and Daimion Collins (foot). It's an encouraging sign for this team and an unlimited mileage win, but I still haven't seen much of a difference to the Wildcats offensively. We'll see if they prove me wrong, but saying that win means Kentucky is back? I'm not convinced.
The first team from my top 15? Illinois. The Fighting Illini are showing signs of progress, winning their last three games and showing real toughness in a comeback win over Michigan State on Friday night. The Baylor transfers, Dain Dainja and Matthew Mayer, were a smash hit for Brad Underwood's team. Dainja is a real X factor for this team. There are a few games where he's been quiet, but coming on as a substitute really changes how difficult the Illini can be guarding. The big man had 20 points and seven rebounds in the win over the undersized Spartans. Mayer had 19 points and six blocks in the win. Illinois hosts Indiana on Thursday at 8:30 p.m. ET on FS1.
UConn and Arizona both have problems, and both experience inconsistencies in guard play. The Huskies, who started the year 14-0, have lost four out of five and were shattered in an 85-74 loss to St John's on Sunday. Meanwhile, an 87-68 blowout loss to Oregon on Saturday meant 16 turnovers for the Wildcats as Kerr Kriisa and Courtney Ramey went down 6-22 combined. For Dan Hurley and Tommy Lloyd, things need to be sorted out in the backcourt.
In a pivotal year for Kevin Keatts and NC statethe Wolfpack is on course to return to the NCAA tournament. Saturday's game against Miami was a thrill as Terquavion Smith scored 20 points while big sophomore Ernest Ross had 17 and nine in an 83-81 overtime win. Keatts has a balanced offense with five players averaging 9.1 points or more per game, and the backcourt duo of Smith and Jarkel Joiner are a handful for opposing defense. I'm buying stock in the wolfpack as a sleeper in the second weekend of the NCAA tournament.
I was there on Sunday at the Cintas Center for Xavier's 80-76 win over Marquette. It served as a reminder of what this building is like when the musketeers roll it. The atmosphere was exceptional and the enthusiasm Sean Miller has brought back to a program rich in tradition is striking. Fans also had an extra boost, some on their first sports stop of the game before turning up for Sunday night's Bengals/Ravens wild card thriller. While XU won their 11th straight game, I continue to be impressed by Shaka Smart's Golden Eagles and junior point guard Tyler Kolek in particular. He's one of the best guards in the country and his ability to create plays for his teammates is something special. In his last six Marquette games, Kolek has 54 assists on just 11 turnovers.
John Fanta is a national college basketball broadcaster and writer for FOX Sports. He covers the sport in a variety of roles, from calling games on FS1 to serving as lead host on the BIG EAST Digital Network to commentating on The Field of 68 Media Network. Follow him on Twitter @John_Fanta.
Continue reading:
Top Stories from FOX Sports:
---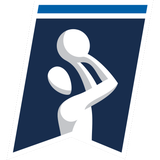 Get more out of college basketball Follow your favorites to get information about games, news and more
---
---