New York City Mayor Eric Adams has called for the appointment of a "national tsar" to handle the influx of migrants across the southern border — although that's the same role Vice President Kamala Harris was given by the White House almost two years ago .
Adams hosted a question-and-answer session with reporters at City Hall on Tuesday and discussed a "decompression strategy," which he explained would involve setting up or building rooms to accommodate the approximately 40,000 asylum seekers arriving from the South The Big Apple have come to relocate to border suburbs or other cities in upstate New York with more room for them.
"How do you not overload a city? How do you distribute this obligation, this national obligation that we have? El Paso is a beautiful city," Adams said, referring to his visit to Texas last week to see the border crisis firsthand. "Visually it is a beautiful place. The city was overrun. It's been incredible how we've undermined the foundation of this city while they, like many of us, are struggling with real problems."
NEW YORK CITY MAYOR ERIC ADAMS WROTE TO SHIFT THE BLAME ON THE MIGRANTS VOLUME: HE HAS "INCENTIVES FOR ILLEGAL IMMIGRATION"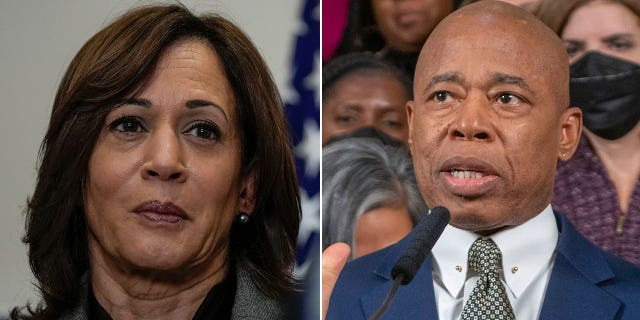 "And so there has to be a national tsar," Adams continued, seemingly unaware that Harris reportedly has that job. "I think it should be done through FEMA. We should treat this the same way we treat any major disaster or crisis. That should be coordinated with the border patrol, with our cities, with our states, to make sure that we as a country take on this national issue. And that's what I learned when I was there. The lack of coordination is really causing this to be hit by certain cities.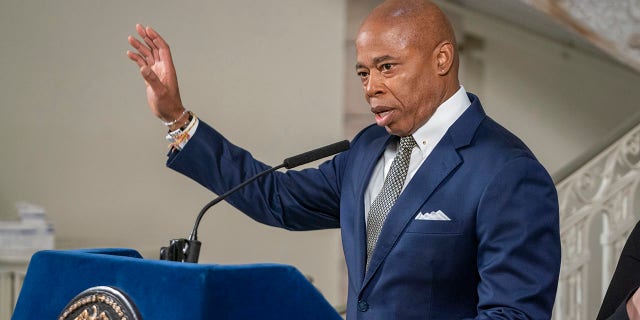 In March 2021, President Joe Biden assigned Harris to lead White House efforts to address the influx of migrants at the US-Mexico border and to address the root causes of the problem with Central American nations. Since then, Harris has been criticized by Republicans for only visiting the border once. Biden did so just this month for the first time since becoming commander in chief two years ago.
Although he has argued that the federal government's inaction in mitigating the migrant crisis is "destabilizing" American cities, Adams said he will not reevaluate New York City's status as a haven.
"No, that's not on the agenda at all," Adams said. "And I remember when we celebrated the birth of Jesus, He stood in front of a place that had no place, but there was a place that was found. And we do. We've run out of space, but we're still finding it." Space and accommodation. And we will continue to do so. This is our law, this is our duty. And that's morally right."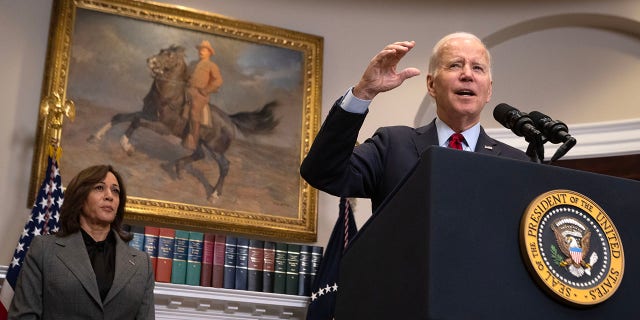 Adams thanked Sen. Chuck Schumer, DN.Y., and House Representative Hakeem Jeffries, DN.Y., for lobbying for approximately $800 million in federal funding to stem the flow of migrants to New York City to cope while struggling that "even with the infusion of money, the problem will not be solved" unless there is proper coordination and communication.
Adams estimates that the refugee crisis will cost New York City at least $1 billion in this fiscal year alone.
The mayor went on to argue that the rate at which New York City is taking in migrants is unsustainable to adequately accommodate them, describing how 3,000 people arrived in one week alone.
"What the federal government should be doing is coordinating this issue," Adams said. "This is a federal matter. This is a national matter. El Paso shouldn't have gone through that. Chicago, when I talk to Mayor Lightfoot, she takes people to the basements of her libraries. Houston, Washington. Washington is already dealing with its own housing shortage, where people have to live in tents."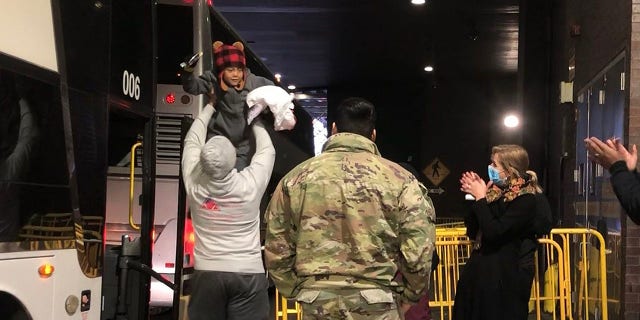 "That's wrong, that's wrong. And lest the federal government, and that on both sides of the aisle, recognize that we are destabilizing our cities, I will not remain silent on this," the mayor added. "It's wrong for America's cities to adopt that."
Adams has publicly traded barbs with city auditor Brad Lander in recent days, who criticized the mayor's decision to visit El Paso and accused Adams of "reinforcing a damaging narrative that new immigrants are a problem in their own right." When asked about Lander Tuesday, Adams said, "He should be concerned about our fiscal stability, and his response is, 'Raise taxes on rich people to pay immigrant asylum seekers.' You are the auditor. You should be worried about the financial hit our town is taking and he should write letters with me and go to DC.
CLICK HERE TO GET THE FOX NEWS APP
"When I see someone telling me not to go to El Paso to see this issue and talk to the mayor there so we can work together, I just don't get the logic," Adams added. "We have a crisis in our city that will affect our whole lives. No one says, 'And let's let the people out of town.' His saying that is just a political comment. We have to solve this problem."